Nakatsu & Yabakei travel guide
Nakatsu is a small city on the north coast of Oita-prefecture, just east of its
border with Fukuoka-prefecture.
During the Edo Period of Japanese history, Nakatsu was a mid-sized domain,
and the town itself has recently expanded to include outlying towns and districts
and now comprises almost 500 square kilometers with a population of almost 85,000.
---
Exploring Nakatsu 
Nakatsu Castle
The castle was built in 1588 on the estuary of Nakatsu river.
---
Goganji Temple
The temple called Akakabe Dera literally means red wall.
---
Exploring Yabakei
Kyoshuho 
The approximately 1 km high monolithic rockey mountain.
---
Ao-no-domon
The tunnel built by a monk Zenkai in Edo period, spending 30 years.
---
Rakanji Temple
A historic temple built on the top of the mountain in 645​.
---
Shin-yabakei 
Called Hitomi Hakkei, the scenic spot.
---
Maple Yaba Cycling Road
Cycling road built on the site of the old Yabakei Railroad.
---
 Location of Nakatsu & Yabakei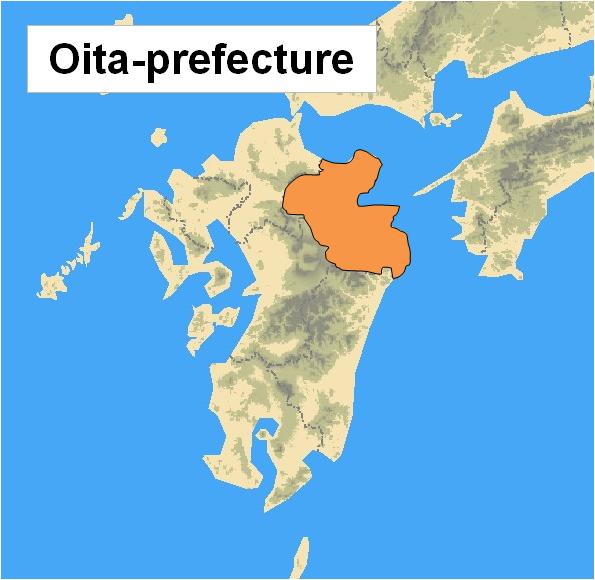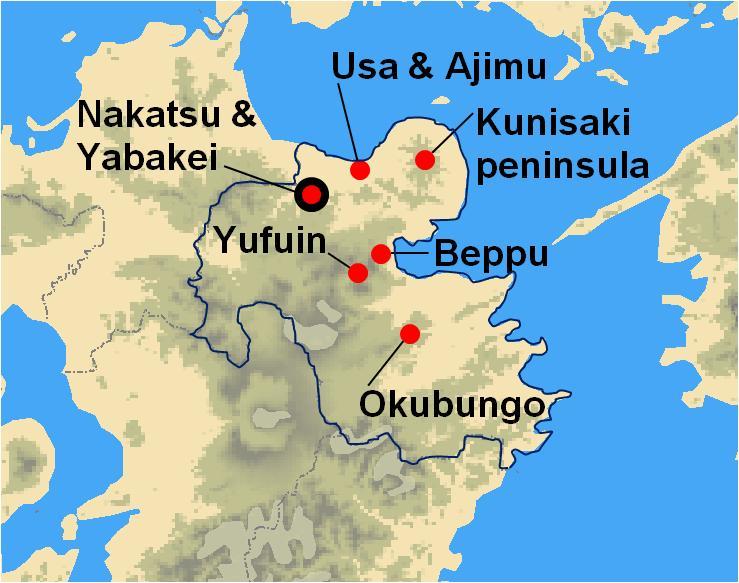 ---
General information 
Address

City hall : 14-3 Toyoda-machi, Nakatsu-city, Oita-prefecture

Access

60 minutes by a vehicle from JR Beppu

60 minutes by a vehicle from Yufuin

40 minutes by a vehicle from Bungo-takada-city

40 minutes by a vehicle from Usa-city

60 minutes by a vehicle from Kitakyushu-city

100 minutes by a vehicle from Fukuoka-city

Population

83,000   population density 170
Should you need further information please feel free to contact us.
Your equiry can be sent by selecting the Enquiry Form link below.
You can also contact us by e-mail at info@japan-kyushu-tourist.com
And we would love to chat about your travel plans on the phone as well,
please ring our office a call in English    Tel : +81-93-521-8897
---
Tour results
We are offering various types of tours, and the tour results up to now are shown links below.      
 Tailor-made tour      Study tour      Golf tour 
---