Nokonoshima Island
Nokonoshima, in the middle of Hakata Bay Beautiful flowers can be enjoyable throughout
the year. Rapeseed blossom, Cherry blossom, Livingstone daisy Poppy, Rhododendro,
Marigold, Hydrengea, Plumed cockscomb, Dahlia, Sunflower, Cockspur coral tree 
Bougainvillea, Scarlet sage, Cosmos, Dahlia, Autumn leaves, Scarlet sage, Japanese
narcissus, Japanese camellia, Plum.
---
---
Restaurant Sakimon, Barbecue house, Retro Shop Omoideya Shop Shimaya, Art Gallery
Warabekan, Gift Shop.
---
The breathtaking panoramic view of the Hakata Bay can also be enjoyed.
---
A 10 minutes ride the ferry from Meinohama part to Nokonoshima island port,

and then a
13 minute ride the Nishitetsu bus from Nokonoshima island port to

Island Park.
---
Location of Fukuoka-city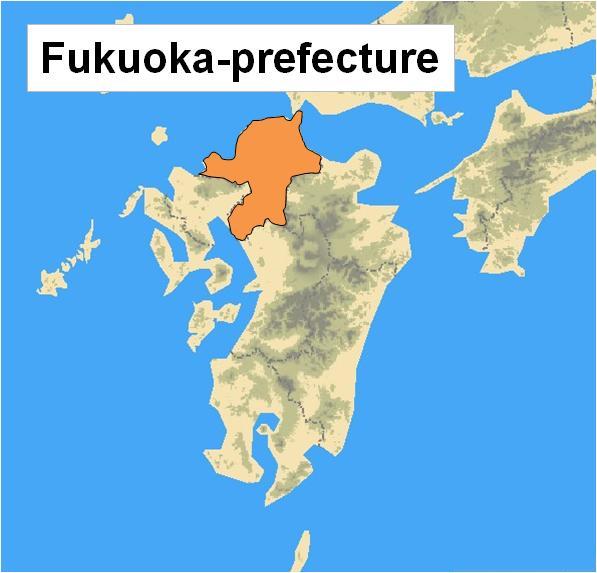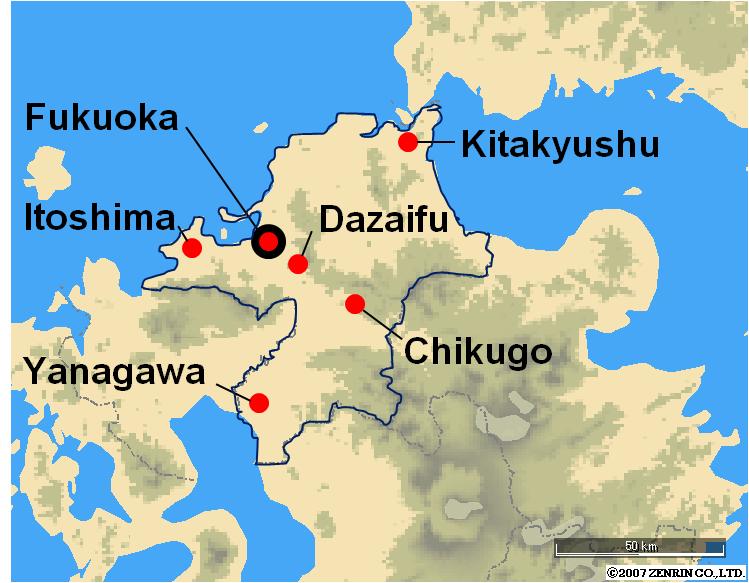 ---
General information  
Address

Nokonoshima, Nishi-ku, Fukuoka-city

Access

To Meinohama port

   25 minutes by a vehicle from JR Hakata station

   25 minutes by a vehicle from Fukuoka Airport

To Nokonoshima port

   10 minutes by a ferry from Meinohama port,  JPY 230

To Nokonoshima Island Park

   13 minutes by a bus from Nokonoshima port
Nokonoshima Island Park
Open hours

9:00 to 17:30  Weekdays

9:00 to 18:30  Sunday and National holiday

Admission fee

JPY 1,200

Days closed

No closing days
---
Should you need further information please feel free to contact us.
Your equiry can be sent by selecting the Enquiry Form link below.
You can also contact us by e-mail at info@japan-kyushu-tourist.com
Tel :  +81-93-521-8897, Fax :  +81-93-521-8898
Address :  AIM buiding 6th floor, 3-8-1 Asano, Kokura-kitaku, Kitakyushu-city, Fukuoka-prefecture 
---
 HOME    About us   Our Services    Terms and Conditions
---