Sasebo travel guide
Sasebo is the 2nd largest city in Nagasaki-prefecture.
The city includes a part of Saikai National Park. Located in the southern part of
the city is the Dutch-styled theme park Huis Ten Bosch.
---
 Where to explore
Saikai Pearl Sea Resort
---
Saikai-bashi Bridge Park
---
Kuju-kushima, 99 (ninety nine) Islands
---
 Location of Sasebo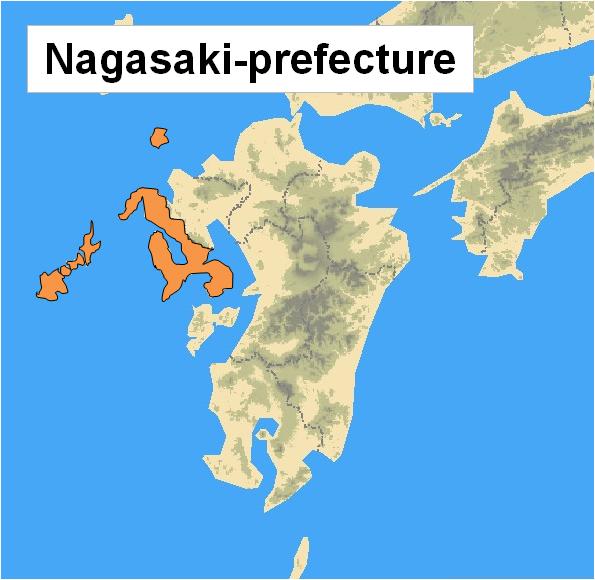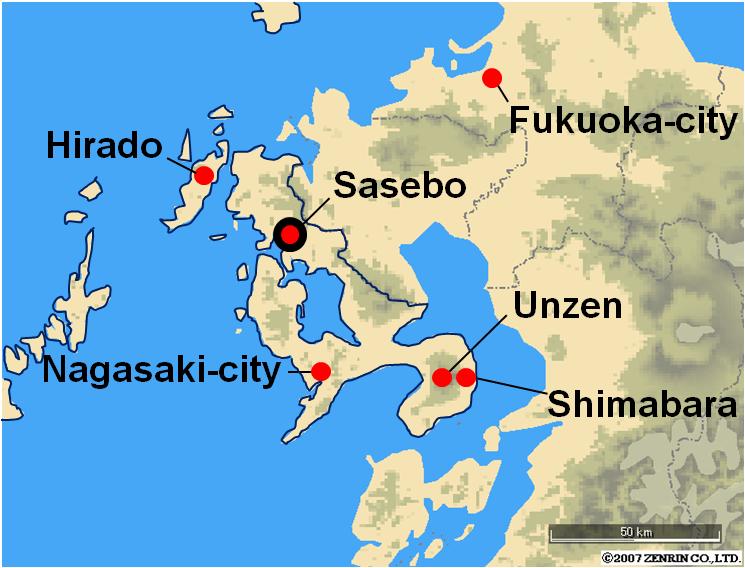 ---
Should you need further information please feel free to contact us.
Your equiry can be sent by selecting the Enquiry Form link below.
You can also contact us by e-mail at info@japan-kyushu-tourist.com
Tel :  +81-93-521-8897, Fax :  +81-93-521-8898
Address :  AIM buiding 6th floor, 3-8-1 Asano, Kokura-kitaku, Kitakyushu-city, Fukuoka-prefecture 
---