Toho Village
Hoshuyama district, a mountain area blessed with nature, Koisiwara district, pottery
industry representative of Kyushu.
Toho is a small village with a population of about 2,000 people in Fukuoka-prefecture,
and is located north side of Asakura-city. The Village consist of Hoshuyama district and
Koishiwara district. On July 5, 2017, the heavy rain disaster occurred in the northern part
of Kyushu, and Toho Village, both Hoshuyama and Koishiwara districts also suffered
great damages. Even, it takes a little time to return to previous conditions, you can enjoy
your journey here. 
---
Hoshuyama district
---
Koishiwara district
Koishiwara-yaki pittery
A type of Japanese traditional pottery in Koishiwara. The history dates back to the 17th century,
when the third Lord Kuroda Mitsuyuki (1628–1707) invited potters from Imari, Saga-prefecture
to Fukuoka
Furnace for pottery
Featured Pottery, Takatori-yaki Hachizan
Featured Pottery, Koisiwara-yaki Tsurumi Pottery
---
Lodge in the Ponta no mori (Ponta forest)
---
Gyoja sugi
The big Cedar, called Gyoja sugi, literary meaning is Religious Trainee Cedar planted more
than 600 years ago. Circumference length : 8.3 metre, height : 52 metre.
---
Pottery experience at Koishiwara 
Make your own original Koishiwara-yaki pottery.
Try your hand at making the famous local Koishiwara-yaki pottery at Ota-gama pottery,
by learning how to create your own piece of Koishiwara-yaki pottery.
---
Location of Toho Village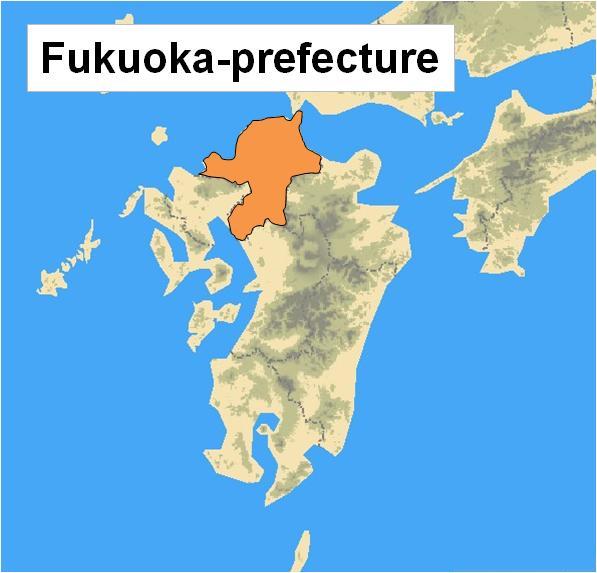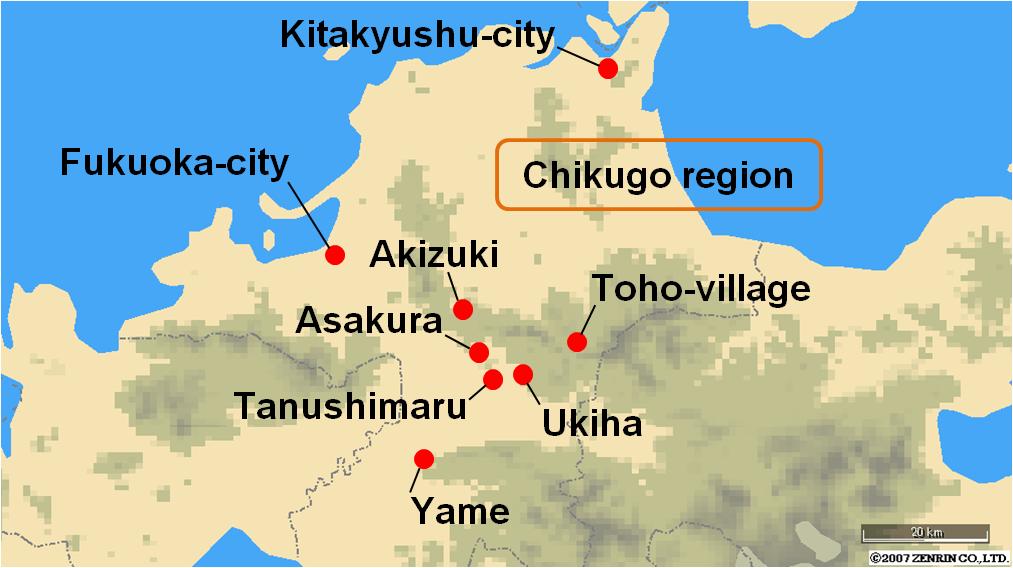 ---
Address

Village hall ; 6425 Oaza-Hoshuyama, Asakura-gun, Fukuoka-prefecture

Access

70 minutes by a vehicle from Fukuoka-city

60 minutes by a vehicle from Dazaifu-city

80 minutes by a vehicle from Yanagawa-city

90 minutes by a vehicle from Kitakyushu-city


Population

2,000   pupulation density :

 

39 / km2 
---
Should you need further information please feel free to contact us.
Your equiry can be sent by selecting the Enquiry Form link below.
You can also contact us by e-mail at info@japan-kyushu-tourist.com
Tel :  +81-93-521-8897, Fax :  +81-93-521-8898
Address :  AIM buiding 6th floor, 3-8-1 Asano, Kokura-kitaku, Kitakyushu-city, Fukuoka-prefecture 
---
 HOME    About us   Our Services    Terms and Conditions
---