Hakozaki Shrine
Hakozaki Shrine founded in 923, is one of the three great Hachiman shrines in Japan along
with the Usa Shrine.   
---
It is one of the representive shrines of Fukuoka-city and the place where many people come
to hatsumode or to worship at the beginning of the year and during festivals such asTamaseseri
in January and Hojoya in September. 
Tamaseseri / wooden ball catching festival
New Year's Festival held in January, including a traditional form of fortune-telling. Several hundred
men wearing lion cloths compete on piggy back in two teams, the "sea" team and the "land" team
team,  for possession of a wooden ball.
---
Location of Fukuoka-city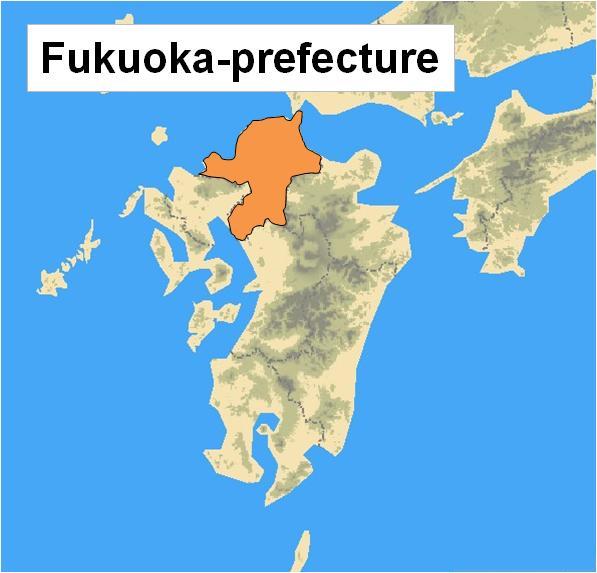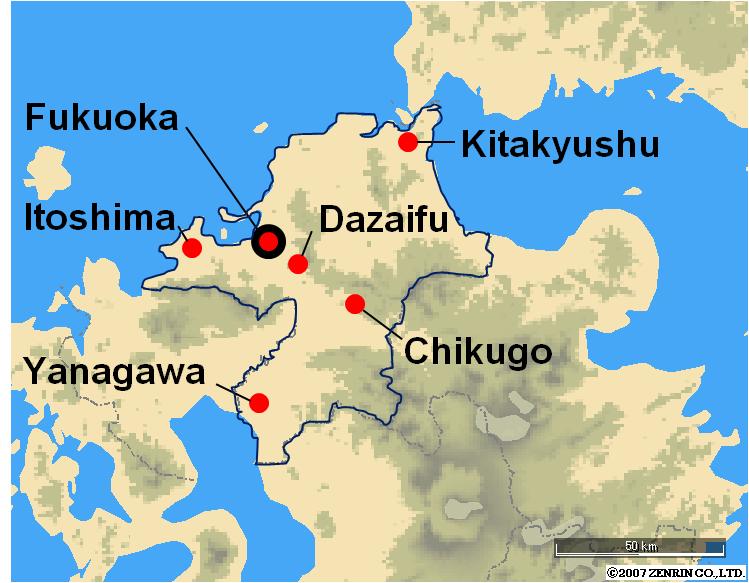 ---
General information  
Address

1-22-1 Hakozaki, Higashi-ku, Fukuoka-city

Access

A short walk from Subway Hakozaki-gu-mae station

10 minutes by a vehicle from JR Hakata station
---
Should you need further information please feel free to contact us.
Your equiry can be sent by selecting the Enquiry Form link below.
You can also contact us by e-mail at info@japan-kyushu-tourist.com
Tel :  +81-93-521-8897,  Fax :  +81-93-521-8898
Address :  AIM buiding 6th floor, 3-8-1 Asano, Kokura-kitaku, Kitakyushu-city, Fukuoka-prefecture 
---
HOME    About us   Our Services    Terms and Conditions
---