Unzen Onsen Resort
Beautiful highland Onsen Resort situated Unzen National Park 
The area was the first area to be designated as a National Park in Japan. 
Whether you are taking in the stunning  panoramic views from top one of the many peaks
including Nita-toge Pass or looking up these volcanic mountains or Fugen, you will marvel 
at the spectacular scenery.  As each season brings a vivid change to the appearance the face
of Unzen you may wish to return again and again to enjoy the full range of rich variations.
---
| | | |
| --- | --- | --- |
|          Unzen Bus center |                   Unzen Jigoku  |                      Nita pass |
---
Stay in Unzen
There are 17 Hotels and Japanese style inns around Unzen Jigoku.
From every hotel,  beautiful scenery which changes by season can be enjoyed.
---
Featured distinations
| | | |
| --- | --- | --- |
|              Bideo Museum |               Bideo Museum |           Unzen Golf Course |
---
Characteristics of hot spring
The hot springs of Unzen is characterized by its sulfurous hot water with high acidity (pH: 2.0 – 2.2),
which is uniquely high comparing to hot springs in Europe where the hot springs treatment is actively 
The temperature of the hot springs of Unzen is as hot as around 90 Degree Celsius.
Unzen hot springs is known by its component of hot water such as "acid hydrogen sulfide springs", "aluminiferous springs including hydrogen sulfide" or "ferrous salfate springs" but it is generally called 
---
Efficacy of hot spring
The hot springs of Unzen is highly effective in sterilization because of its acidity.
It takes effect against skin diseases in general such as eczema, chilblain, incisures, and 
other skin related problems.
It is also noted that the Unzen hot spring is effective to facial treatment as well as effective 
against chronic rheumatism, diabetes, neuralgic pain, muscle pain, joint pain, and fatigue
with health-promoting benefits.
---
 Location of Unzen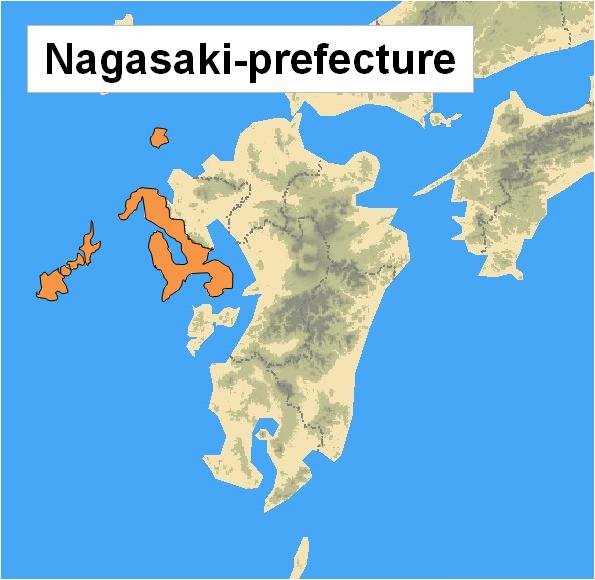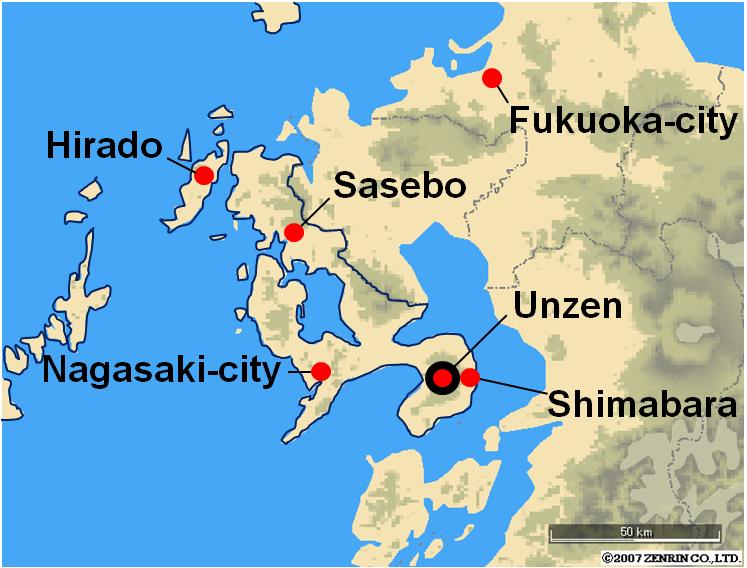 Should you need further information please feel free to contact us.
Your equiry can be sent by selecting the Enquiry Form link below.
You can also contact us by e-mail at info@japan-kyushu-tourist.com
Tel :  +81-93-521-8897, Fax : +81-93-521-8898
Address :  AIM buiding 6th floor, 3-8-1 Asano, Kokura-kitaku, Kitakyushu-city, Fukuoka-prefecture 
---