Itoshima one-day tour
Itoshima is a Resort town belonging to Genkai Quasi National Park located next to 
Fukuoka-city. 
Itoshima is facing Genkai Sea that the dynamic wave makes beautiful coast line scenery,
and on the other side is surrounded majestic Seburi mountain range makes beautiful 
country side landscape.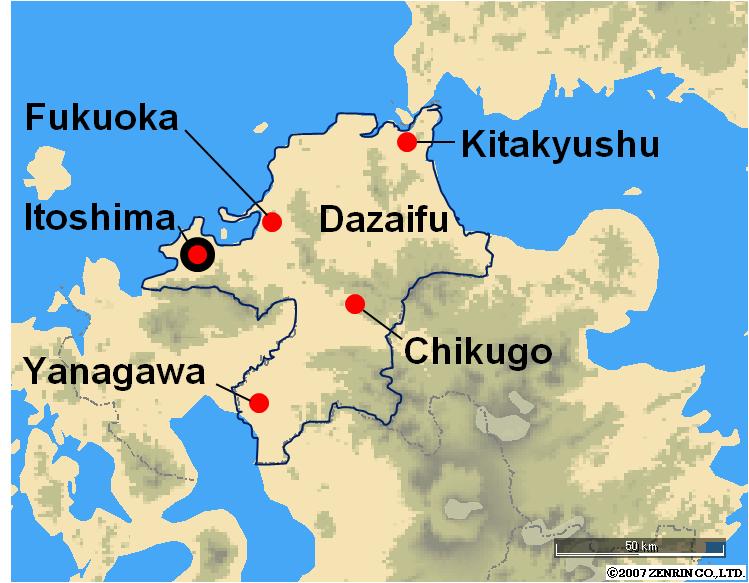 Tour condition
Start and end of the tour is 
Fukuoka-city
.
English speaking guide is accompanied
Chartered vehicle ; a jumbo taxi or bus 
---
Sakurai Futamigaura
A beautiful sunset scenic spot at Genkai Sea, the place is selected as Japan's 100 scenic 
beauty sunset beach.
---
Mataichino shio
A salt producing plant by using the sea water from Genkai Sea. The salt pudding is
reccommended​​
---
The most largest basalt cave in Japan consist of octagon and hexagon columnar joints.
---
Lunch at Keya area
---
Sake brewery
Sake is unique Japanese liquor made by fermenting rice. Suginoya was founded in 1870
in Itoshima, and tasting of Sake can be enjoyed here.
---
Anego-hama beach
One of the most beautiful beach in Itoshima, when walking on the sandy beach a mysterious 
sound like  " kyu kyu " comes out
---
---
Ichiran is an authentic tonkotsu ramen  (pork born soup ramen) restaurant, established
in 1960.  The ramen producing factory can be visited and various type of ramen can be
enjoyed at Ichiran-no-mori.
---
Itinerary
9:00 Depart Fukuoka 
Anego-hama beach → Mataichino shio ( Salt producing plant)  
Keya Cave → Lunch at Isonoya (sea food ) 
Sake brewery (Suginoya)  → Raizan Sennyoji temple 
Shopping (Ito saisai)
17:30 Arrive at Hotel 

---
Please send your enquiry by selecting the Enquiry Form link below.
You can also contact us by e-mail at info@japan-kyushu-tourist.com
And we would love to chat about your travel plans on the phone as well,
please ring our office a call.  ☎ +81-93-521-8897