Hakata Machiya Furusatokan
The folk museum depicts the life and culture of Hakata Fukuoka. It is located near the Kushida 
Shrine, Tochoji temple and Canal City Hakata. 
---
Exhibition hall, you can find the many faces and facets of the Hakata way of life, Machiya hall,
is a superb example of traditional architecture and has been moved here and restored to
provide a glimpse into the past.
Souvenir hall, here you can pick up traditional craft items here as gifts and souvenirs
---
Location of Fukuoka-city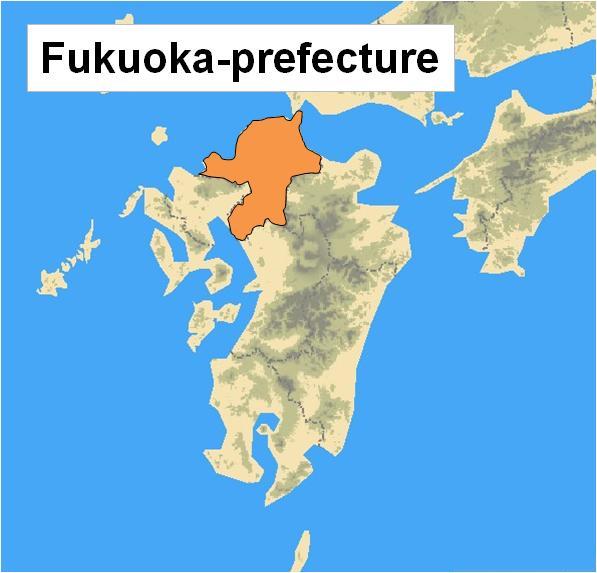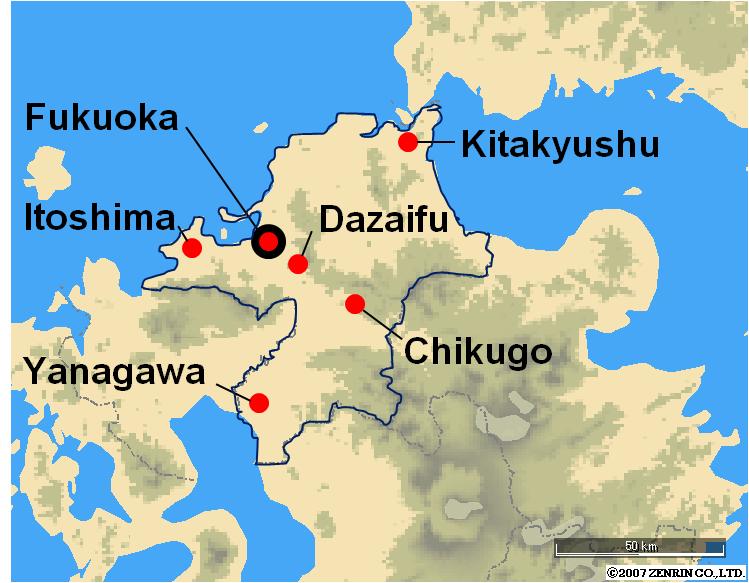 ---
General information  
Address

6-10 Reisen-machi, Hakata-ku, Fukuoka-city, Fukuoka-prefecture

Access

5 minutes walk from Subway Gion station

7 minutes walk from Subway Nakasu kawabata station

15 minutes walk from JR Hakata station

Open hours

10:00 to 18:00  November to April

9:00 to 17:00  May to October

Admission fee

JPY 200

Days closed

December 29 to 31
---
Should you need further information please feel free to contact us.
Your equiry can be sent by selecting the Enquiry Form link below.
You can also contact us by e-mail at info@japan-kyushu-tourist.com
Tel :  +81-93-521-8897, Fax :  +81-93-521-8898
Address :  AIM buiding 6th floor, 3-8-1 Asano, Kokura-kitaku, Kitakyushu-city, Fukuoka-prefecture 
---
 HOME    About us   Our Services    Terms and Conditions
---