Karatsu & Yobuko
Karatsu and Yobuko, located on the Higashi Matsuura Peninsula in the northwestern
part of Saga-prefecture, have been prosperous from ancient times as an important point for
trade with Mainland China.
Karatsu is a part of Genkai Quasi-National Park, and has many scenic spots.
---
Karatsu Castle
Karatsu Castle, which stands beside Karatsu Bay, is unusual in that the stonework rises directly
out of the water, using the ocean as a natural moat.
---
Kagamiyama Mountain
---
Karatsu Shrine
---
Yobuko Port
Famous for fresh Squid, transparent in body and firm in texture. The squid has a sweetness that
melt upon the tangue. In the finely crafted style of sashimi known as Ikezukuri, the flesh of still-living
seafood is served.​
​
 

             Yobuko Port

              Fresh Squid

            Fresh Squid
---
Yobuko Asaichi
Asaichi is fishery morning market open from 7:30 to 12:00, every day.
It is Japan's big 3 Asaichi along with Takayama Gifu-prefecture and Wajima Ishikawa-prefecture.
---
Hado-misaki Cape
---
Nagoya Castle Ruins​
The Castle was a castle located in the old Hizen Province of Japan. The historic castle was
the base from which Toyotomi Hideyoshi launched his invasions of Korea.
---
Yobuko and Genkai Sea from the view of Nagoya Castle Ruins
---
                Location of Karatsu & Yobuko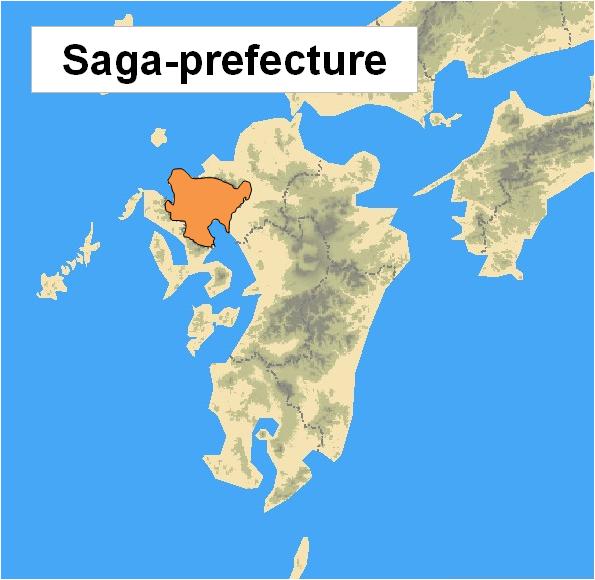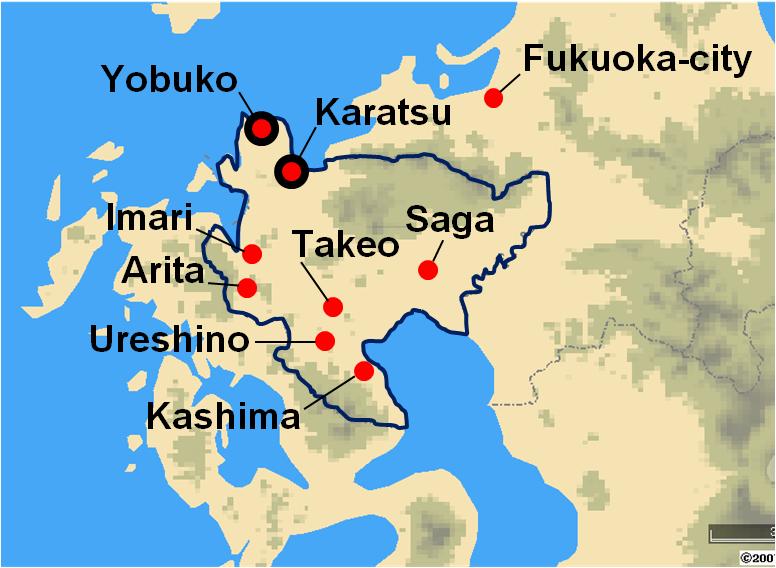 ---
About us Tailor-made tour   Self-guided tour Golf tour Study tour Contact us 
Kyushu Travel Guide Suggested itinerary Blog & local News About Japan 日本語


---