Nagasaki UNESCO World Heritage / Industrial Revolution
The origin of Japan's modernization is here. Under the growing sense of crisis over a foreign
menace, Nagasaki supported the introduction of Western countries technology, which started
during the last years of Japan's National isolation period. With " Dejima " as the only window
to West during the period of National isolation. Nagasaki has contributed to Japan's modernization
by serving as a place to acquire knowledge from oversea.
Nagasaki contributed for Shipbuilding and Coal Mining and 7 sites have been
registered on the UNESCO World Heritage, Sites of Japan's Meiji Industrial Revolution.
---
Located on Minami-Yamate hill in Nagasaki-city, Glover Garden has nine Western style buildings
including the Glover's Residence built in 1863 by Japanese carpenter Koyama Hidenoshin. The 
Glover Residence is Japan's oldest wooden Western-style building.
---
Former Pattern Shop / Shipyard History Museum
The Former Pattern Shop was built in 1898 to produce wooden patterns for castings and is the
oldest factory building in the shipyard. It is a two-storied brick building with a timber roof truss.
There is a U-shaped rail on the ceiling to transport materials. The building was refurbished to the
Shipyard History Museum in 1985 and is open to the public.
---
---
Giant Cantilever Crane
The Giant Cantilever Crane is the first electric-powered crane of its type in Japan, imported from
Scotland in 1909, which is the oldest surviving one in operation in the world. It can still lift a load
of 150 tons and is used to ship heavy goods.
---
Hashima Coal Mine  /  Gunkan-jima island
Hashima coal mining island is an artificial reclaimed island and the site of Japan's first major
undersea coal exploitation (1890) pioneered by Mitsubishi – and host to one of the world's
most extraordinary former mining communities. Hashima Island is located 3 km southwest of
Takashima, and it was the success of Takashima that led Mitsubishi to purchase this island – both
islands giving access to the same undersea coal deposit. Now Hashima is a ruin called "Gunkanjima",
so called after its resemblance to the silhouette of a battleship.
| | | |
| --- | --- | --- |
| | | |
---
Location of Nagasaki-city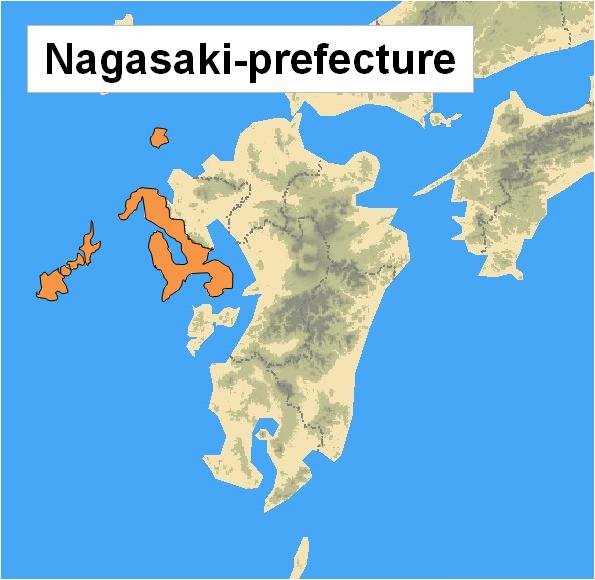 ---
Should you need further information please feel free to contact us.
Your equiry can be sent by selecting the Enquiry Form link below.
You can also contact us by e-mail at info@japan-kyushu-tourist.com
Tel :  +81-93-521-8897,  Fax :  +81-93-521-8898
Address :  AIM buiding 6th floor, 3-8-1 Asano, Kokura-kitaku, Kitakyushu-city, Fukuoka-prefecture 
---
 HOME    About us   Our Services    Terms and Conditions
---