Study tours to Kitakyushu
We are offering the Study tours for Schools, Universities, companies and any other groups.
Furthermore, we are also providing the excursion tours for the customers of International
conferences and company visit.
Kitakyushu-city is the World leading Environmental Future city, and blessed with spectacular
and stunning nature. The city is the Industrial Innovation city greatly contributed to Japan's
Industrial modernization since Japan's modern Steel Industry operation commenced in 1901.
Now Kitakyushu offers the various kind of Study tour such as Environment, Solid Waste
management, Industry, Science, Geography, Architecture, Economy as well as SDGS.
We are providing the Study tour as a package including the planning, arrangement of visiting
places, tour conductor and interpreter, transportation and accommodations.
---
We are offering various type of study tour utilizimg the following learning resources, environment
and historical aspects.
Feature of our study tour is the tailor-made in accordance with customer requirement of learning.  
Kitakyushu-city is the advanced city of solid waste management in Japan.

Comprehensive solid waste management syetem can be learned from

waste collecing procedure at household to the final stage of waste treatment

such as incineration, landfill and recycling.
The city is promoting the low carbon society in Asia while taking leadership

as the Environmental Future City.  The new generation technologies and the

activities cooperated with Citizen to achieve low carbon society can be

learned.
Industrial modernization story & KAIZEN strategy
Japanese industry at the end of 19th century was 200years behind. Since

Japan's modern Steel Industry operation commenced in 1901 in Kitakyushu,

Japan became the world's leading industrialized country in only 100 years.

There is the KAIZEN  strategy in the background to Japan becoming an

industrialrzed country at a rapid speed.
There are a lot of Museums and facilities where Science, Technology,

Engineering and Mathematics can be learned.
UNESCO World Heritage for Japan's Meiji Industrial Revokution
The four sites of Yawata Steel Works in Kitakyushu area have been

inscribed as Iron and Steel Industry. The buildings of The Imperial Steel

Works, Japan at Yawata Works of Nippon Steel are the surviving

components of Asia's first successful integrated iron and steel works.
---
Architecture and construction design / Kitakyushu-city and Fukuoka
There are a lot of unique construction designed by renowned architects

and civil engineers, that were constructed beginning of Japan's

Industrial modernization. 

The design philosophy of designers focused on the future can be learned.
---
Geography is a field of science devoted to the study of the lands,

features, inhabitants, and   phenomena of Earth. Kitakyushu has

unique geographical features, therefore Earth and its   human and

natural complexities and also how they have changed and come to

be can be learned.
---
 Location of Kitakyushu-city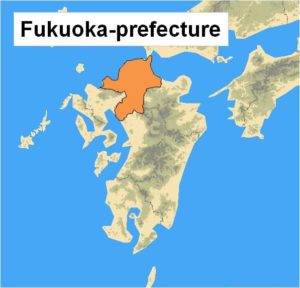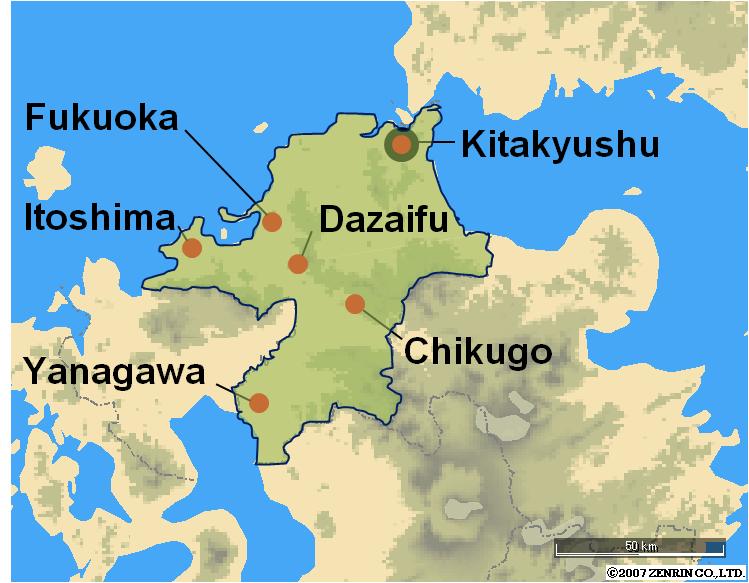 ---
Should you need further information please feel free to contact us.
Your equiry can be sent by selecting the Enquiry Form link below.
You can also contact us by e-mail at info@japan-kyushu-tourist.com
Tel :  +81-93-521-8897,  Fax : +81-93-521-8898
Address :  AIM buiding 6th floor, 3-8-1 Asano, Kokura-kitaku, Kitakyushu-city, Fukuoka-prefecture 
---
Tour results
We are offering various types of tours, and the tour results up to now are shown links below.      
Tailor-made tour      Study tour       Golf tour