Study tours to Kitakyushu
Kitakyushu is the best place for Study tours in Japan
We can offer various themes and things for learning.
1)Environment and Waste management
 2)KAIZEN Strategy and Industrial modernization process in Japan
 3)Industrial Heritages including World Heritage
       UNESCO Japan's Meiji Industrial Revllution sites
 4)STEM (Science, Technology, Engineering and Mathematics)
5)Citizen community activities for making World leading Environmental
       and SDGs city Kitakyushu
---
We offer a various themes of Study tours, by providing the following Resources, Natures,
Humman's history and other required things including lectures.
Industrial, Environment, Recycling & Waste treatment. 
 Manufacturing Company  
Nippon Steel

Yaskawa Electric

TOTO

The World-leading Steel making

company established in Kitakyushu

in 1901

The World-leading motor & industrial

robots manufacturing company

established in Kitakyushu in 1915.

The world's largest toilet

manufacturer established in 

Kitakyushu in 1917
---
TOYOTA Motor Kyushu

NISSAN Motor Kyushu

 

Established in 1991, 100%

shareholder of Toyota Motor. 

Major manufactured car is

Lexus

The roots of NISSAN is Tobata

Casting funded in Kitakyushu in

1911. Now TEANA, X-TRAIL

ROGUE, SERENA and MURANO

are being manufactured.

 
---
 Environmental companies and facilities  
Eco Town Center

Eco Project information center

that supports the Eco-town

Japan's largest Biotope, the

Pradise of creatures made over 

the year in the waste disposal site

The Electric bus driven by the

electricity generated by a solar 

power generation
---
 Waste treatment and recycling companies and facilities  
Plastic PET Bottle recycling
Waste paper recycling   

Melting Furnace

  

PET (polyethylene terephthalate)

bottles are sorted by municipalities 

and recycled into pellets and flakes

Refined waste papers is recycled

into toilet papers.

The collected waste including

metals is melted in the Melting

Furnace and then the melted 

slag and metals are discharged
---
 Water treatment plants 
Water Plaza 
 

The sewage come through the

sewer pipe is purified in the plant

and flow into the sea.

The Plant making fresh water

from sea water and sewage

water established in 2011

 
---
 Power generation plants  
Wind Power Generation 
J-Power
Kyushu Electric Power

Japan's first wind power

generation plant constructed at

the coast line facing windy strong

Hibikinada sea.

The company have been

supplying low-cost and reliable 

electricity for over 60 years

Kyushu's first thermal power

plant used LNG and power 

generation capacity is 1,800,000kw.
---
Kyushu including Kitalyushu provide a various Educational fields for STEM (Science, Technology,
Engineering and Mathematics) as well as Japanese Culture, World peace and History of Christianity
Learn Science, Environment,

Nature, Industry, various history

Field of science devoted to the

study of the lands, features,

inhabitants, phenomena of Earth

Various unique architectures

designed by renowned designers
---
UNESCO World Heritages and Industrial Heritages
Kitakyushu-city presents various Industrial Heritages including UNESCO World Herigate of Meiji Japan's
Industrial Revolution.
---
 Location of Kitakyushu-city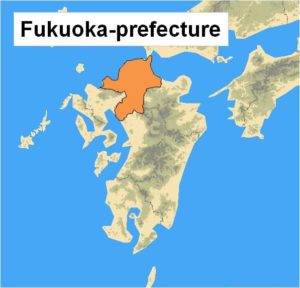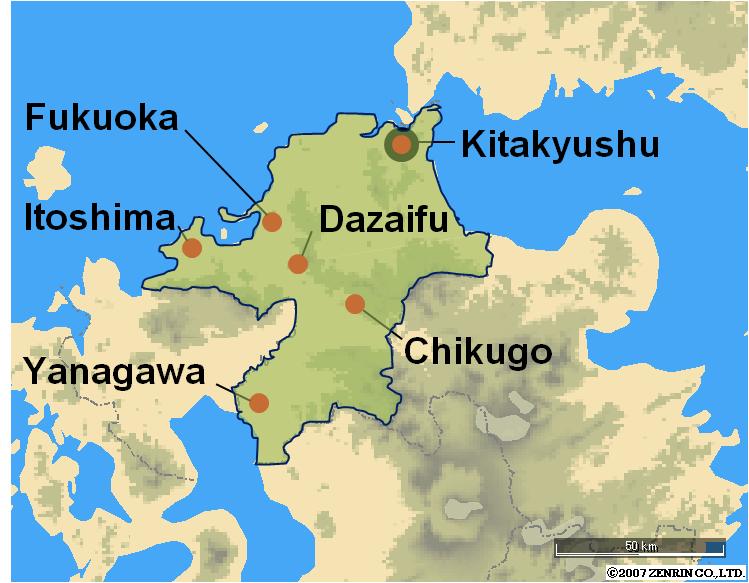 ---
Should you need further information please feel free to contact us.
Your equiry can be sent by selecting the Enquiry Form link below.
You can also contact us by e-mail at info@japan-kyushu-tourist.com
Tel :  +81-93-521-8897,  Fax : +81-93-521-8898
Address :  AIM buiding 6th floor, 3-8-1 Asano, Kokura-kitaku, Kitakyushu-city, Fukuoka-prefecture 
---