Kitakyushu / UNESCO Industrial Revolution One-day tour
Kitakyushu-city is the birth place of Steel Making Industry in Japan and contributed greatly to
the development of the Japanese industry modernization. The four sites of Yawata Steel Works
in Kitakyushu area have been inscribed on UNESCO World Heritage as Sites of Japan's Meiji
Industrial Revolution in 2015.
This tour introduce how Kitakyushu-city contributed to Japan's industrial modernization with
unprecedented speed in the world and also the history to Environmental Future City can be
learned while visiting World Heritage sites and related Industry Heritages.
---
 Location of Kitakyushu-city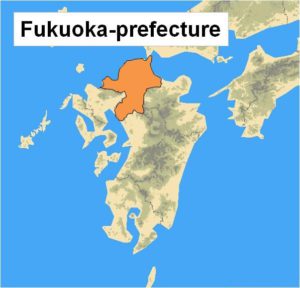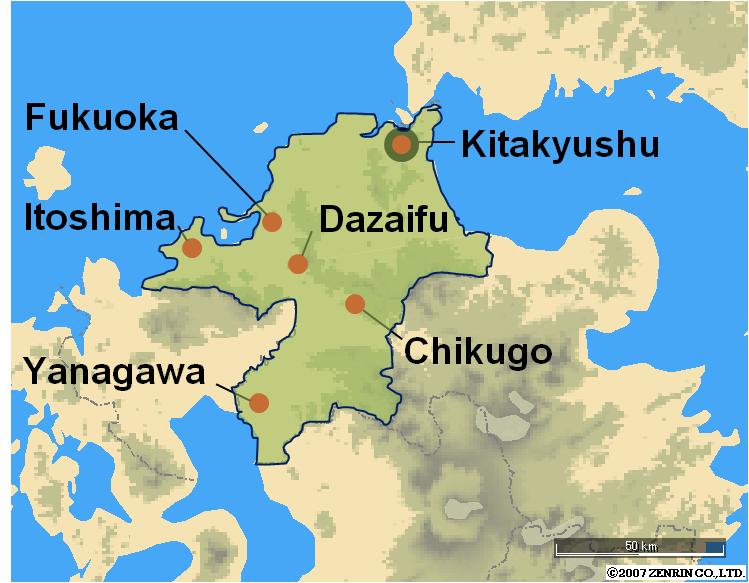 ---
Tour conditions 
The tour is the private tour exclusively for your group.
・Minimum number : 2 person
・Maximum number : 30 person
・Start and end of the tour is Fukuoka-city, please specify the place where you want
・Tour date : please specify the date
・English speaking tour attendant escorts your journey to produce a pleasant trip.
・Chartered vehicle is utilized as per number of person.
---
Itinerary  
8:00 Depart Fukuoka-city
Transfer to Kitakyushu-city using Kyushu Expressway, 1 hours 
Visit World Heritage and related site in Kitakyushu
 Kitakyushu Innovation Gallery Studio   → Higashida No.1 Blast Furnace
 First Head Office the Steel Works  UNESCO World Heritage
Lunch at Otani-kaikan Hall
Kawachi Reservoir  → Minami Kawachi bridge
Onga River Pump Station UNESCO World Heritage
Transfer to Fukuoka-cuty
18:00 Arrive at Fukuoka-city
---
Where to visit  
Kitakyushu Innovation Gallery Studio
Museum of Industrial Technology, in April 2007, based on this theme of "innovation, " the Kitakyushu
Innovation Gallery & Studio (KIGS) opened in Yahata, Higashida, where Japan's mordern steel industry
 operation was started. 
Museum Building

World Heritage, Meiji

Japan's Industry Revolution

Introducing Industry innovation

history of Japan
---
The only one in the world, the Blast Furnace which was actually used until 1972, is preserved as it was.  
This place is the birth place of Japan's modern steel industry began in 1901 and It contributed greatly
to the development of the Japanese steel industry.
---
First Head Office of the Steel Works
Built in 1899, ahead of production facilities. It is an architectural fusion of Japanese and European 
design, a two story red brick building with bilateral symmetry and a central dome set in a Japanese 
tile roof.
World leading rail produced

in the Steel Works

First Head Office registered

on the World Heritage

Observation deck of the

World Heritage
---
Built in 1927, opened as an employee club of the then-owned Yawata Steel Works. The western-style
building of Art Deco style architecture. The Hall building received the Kitakyushu City Architectural
Culture Award in 1989. 
---
The reservoir for supplying water to Yawata Steel Works; the construction took 8 years and was
completed in 1927.  The concept of the designer Hisanori Numata was "Civil engineering is an
eternal monument". The Dam in harmony with nature, is imaged European Castle and  the volume
7milion cubic metre reservoir.
---
The only remaining lenticular truss bridge in Japan  ( lens type truss bridge), located at the south
side of Kawachi Reservoir and it was designed by Hisanori Numata. 
This shape and color really
harmonize with nature and become a symbol
of the Iron town Yahata

.
---
Built in 1910 on the east bank of the Onga River. It served, and still serves, to deliver industrial
water to Yawata via an 11.4 km pipeline. This supply is integral to the steel production process and
was necessary to cope with the 1st phase expansion of the Imperial Steel Works.
| | | |
| --- | --- | --- |
|  Onga River |  Onga River Pump Station |  Water piping to the Steel Works |
---
Should you need further information please feel free to contact us.
Your enquiry can be sent by selecting the Enquiry Form link below.
You can also contact us by e-mail at info@japan-kyushu-tourist.com
Tel :  +81-93-521-8897, Fax :  +81-93-521-8898
Address :  AIM building 6th floor, 3-8-1 Asano, Kokura-kitaku, Kitakyushu-city, Fukuoka-prefecture 
---
HOME  Tailor-made tours Study tours Christian Pilgrimage tours Golf tour  Kyushu tour packages
---