Myoban Onsen
Onsen Resort where Alum is being collected. The Onsen Resort town where the
Yunohana or Alum have been collected since more than 200 years ago.  Myoban
means Alum in Japanese. Myoban is a geothermal area located at an altitude of
400 metre at the middle Garan mountain and a little away from the centre of Beppu-city.
The beautiful scenery of steam rising area where Beppu stone wall is built in the
steeply sloping geothermal field chosen as the important cultural landscape of the
country as the Hot spring landscape.
The scenery of hot springs where beppu stone ishigaki is built in a steeply sloping
geothermal field and Yunohana flower huts stand side by side can be entrained is
chosen as the important cultural landscape of the country as a hot spring landscape
Yunohana koya or Alum hut with the straw roof which is the Alum collecting facility
can be visited. There is the Onsen Hoyo land which is a public Onsen facility ; various
type of bathes can be enjoyed such as open air bath, mud bath, steam bath as well
as colloid bath.
---
 Location of Beppu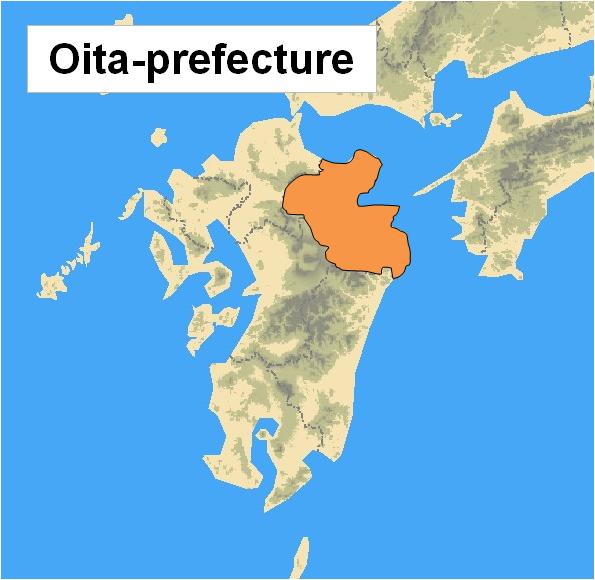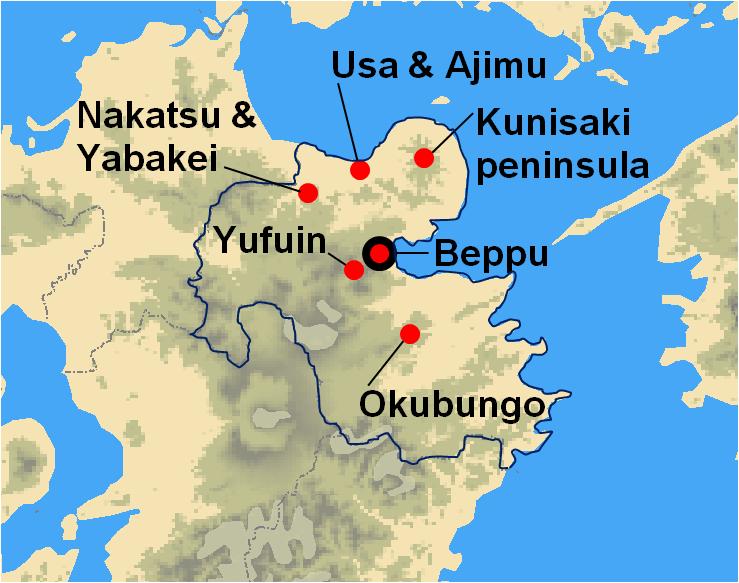 ---
General information  
Address

Myoban, Beppu-city, Oita-prefecture

Access

25 minutes by a vehicle from JR Beppu station

10 minutes by a vehicle from Kannawa
---
Should you need further information please feel free to contact us.
Your equiry can be sent by selecting the Enquiry Form link below.
You can also contact us by e-mail at info@japan-kyushu-tourist.com
Tel :  +81-93-521-8897, Fax :  +81-93-521-8898
Address :  AIM buiding 6th floor, 3-8-1 Asano, Kokura-kitaku, Kitakyushu-city, Fukuoka-prefecture 
---
 HOME    About us   Our Services    Terms and Conditions
---