Beppu
Beppu is a popular hot spring town nestle at the foot of volcanos, Mt. Yufu and Mt. Tsurumi.
Boasting more than 2,800 hot spring sources and flowing rate of nearly
137,000 kiloliters per
day, Beppu is considered a paradise of hot springs
famous for high therapeutic effects.
The town is divided into eight major hot spring areas collectively called
 "Beppu Hatto", 
which offer beautiful scenery and various type of water of
different qualities.
Beppu bay & Mount Takasaki

Beppu bay


Kannawa Onsen

 
---
---
The most famous sights are Jigoku Meguri or (Burning Hell)  tour.  
A collection of hot springs where the water bubbles forth from underground, often
with unusual result.
| | | |
| --- | --- | --- |
|  Umi jigoku |   Umi jigoku |  Oniishi bozu jigoku |
| | | |
| --- | --- | --- |
|  Yama jigoku |  Kamado jigoku |  Oniyama jigoku |
| | | |
| --- | --- | --- |
|  Chinoike jigoku |  Tatsumaki jigoku |  Shiraike jigoku |
---
---
​               Location of Beppu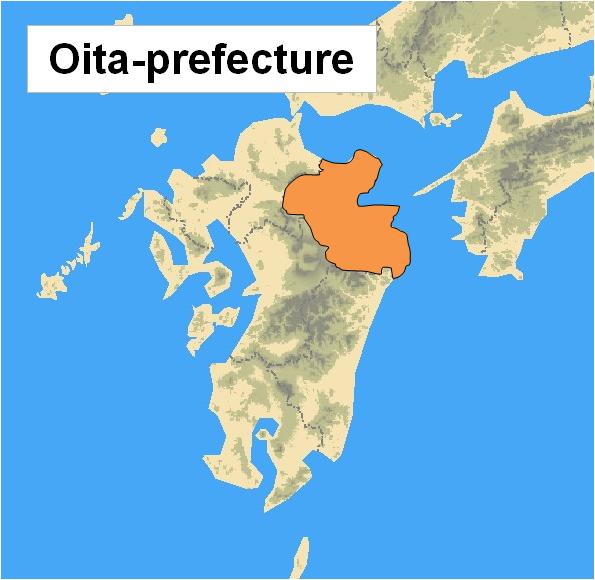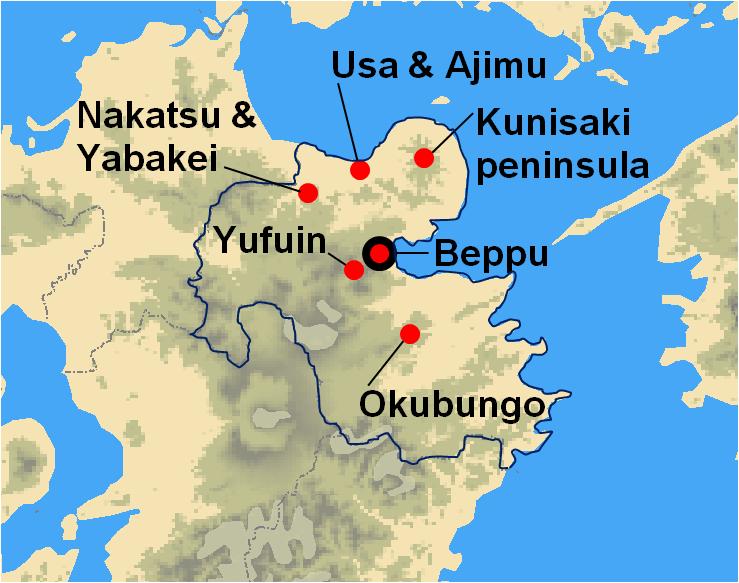 ---