Chikugo region
Chikugo region consists of Asakura, Akizuki, Ukiha, Tanushimaru, and Yame
The Kyuhsu's largest Chikugo River which flows from Mount Aso through the Chikugo region
to Ariake Sea. The Kyushu's largest Chikugo plain spreading in the Chikugo River basin,
where people live from ancient time and the various cultures have been created.
There are a lot of features here such as rural land scape, fruit fields, ancient ruins,
shrines, temples, castle town, Sake brewery, Onsen (hot spring), scrumptious local cosines, 
Japanese cultural experiences.
---
Exploring Chikugo
Asakura
| | | |
| --- | --- | --- |
| Asakura Triple Water Wheel  | Yamada Weir  | Toho Village  |
|   |   |   |
---
Akizuki
| | | |
| --- | --- | --- |
| Sakurano-baba Street  |  Cherry Blossoms | Autumn leaves  |
|   |   | |
---
| | | |
| --- | --- | --- |
| Gate way  |  Chikugo River | Onsen resort |
| | |   |
---
Ukiha
| | | |
| --- | --- | --- |
| Over view of the town  |  Canal in the town | Shirakabe-dori Avenue  |
|   |   |   |
Featured Restaurant, Shirakabe, located at Shirakabe-dori Avenue
Nijino Mino-no-sato, local Farmer's Market
---
Kirin Beer Farm, at Asakura
| | | |
| --- | --- | --- |
| Reataurant | Cosmos Garden | Cosmos flowers |
| | | |
---
Breweries in Tanushimaru
| | | |
| --- | --- | --- |
| Sake Brewery | Shochu Brewery | Winery |
| | | |
---
Yame
| | | |
| --- | --- | --- |
| Tea plantation  |  Kurogi Wisteria tree | Sake brewery |
| |   |   |
---
Fruit picking  in Asakura, Ukiha and Tanushimaru
Strawberry, Grape, Pear, Apple and Persimmon
---
                                Location of Chikugo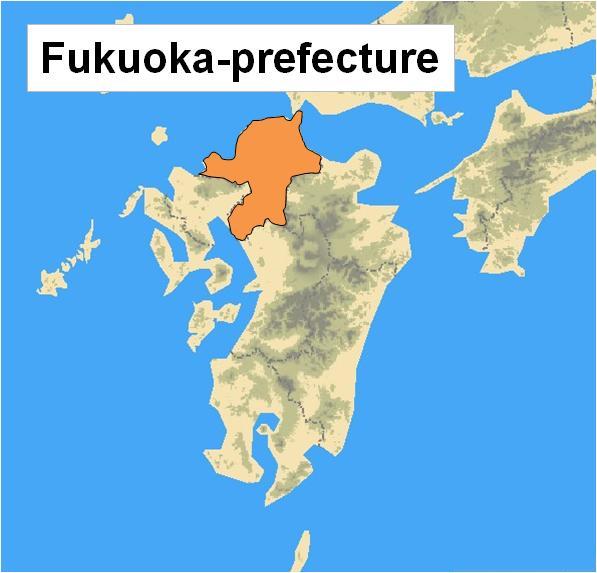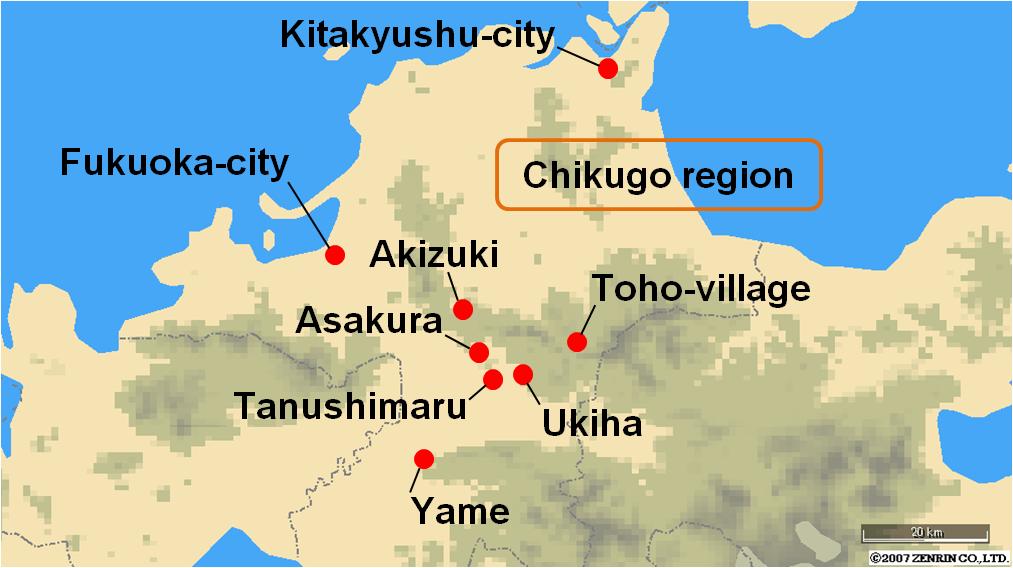 ---