Yufuin travel guide
A beautiful and quietly rustic Onsen Resort
One of the most popular among ladies and International tourist visits to here are increasing. 
Yufuin is located near Beppu in a green valley beneath the spectacular Mt. Yufu, a short walk from the
town center will take you to a mix of paddy fields, housing and unmarked Ryokan, with the old temple
thrown in.
---
Explore Yufuin
One of landmark in Yufuin. Hot water gushes from the bottom of the lake, and hot
steam rises from its surface on a cold day.  The lake is located at the end of the town's main
walking route, about a kilometer and a half from the Yufuin station
---
The old public outdoor bath with a thatched roof beside Kinrinko lake in Yufuin.
The bathing here is mixed, as baths often were before the arrival, during the Meiji period
( 1869 – 1912). 
---
Reproduced the townscape of the Cotswold region in England.
The place was also used for Harry Potter's shooting location.
---
---
---
Kamenoi Besso,  a featured accommodation around Kinrinko lake
---
               Location of Yufuin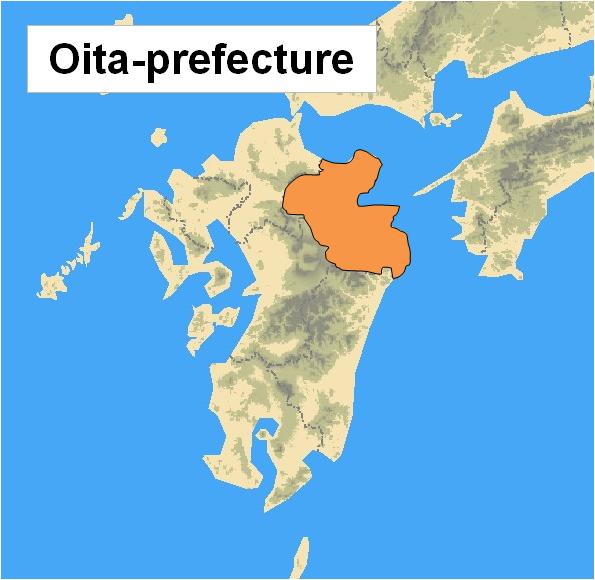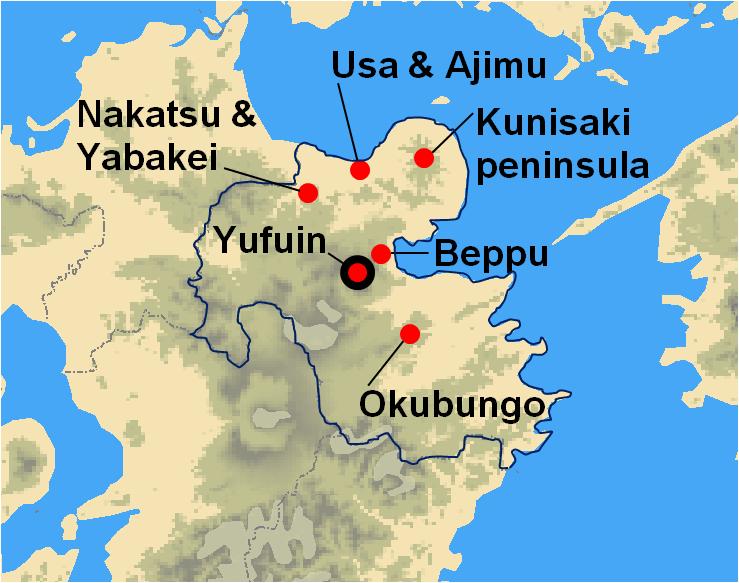 ---
General information
Address

Yufu-city Yufuin office : 3738-1 Kawakami, Yufuin-cho, Yufu-city, Oita-prefecture

Access

20 minutes by a vehicle from Beppu-city

80 minutes by a vehicle from Aso-city

130 minutes by a vehicle from Kumamoto-city

100 minutes by a vehicle from Fukuoka-city

100 minutes by a vehicle from Kitakyushu-city

Population

33,000   Population density 105
---