Ibusuki  (指 宿)
Ibusuki is a hot spring resort representing Kyushu, and is located in Kagoshima Prefecture along the sea at the southernmost end of the Satsuma peninsula. 

It is a group of hot springs that include 

Surigahama Onsen,

Yajigayu Onsen 

and Nigatsuden Onsen.
---
Where to explore

Sand bath

| | |
| --- | --- |
| | It is best known for its steaming sand baths along the beach, where bathers in a yukata, or Japanese bathrobe get buried in the sand up to their neck. The sand heated by steam containing marine minerals is scientifically proven to have therapeutic effects on neuralgia, rheumatism, back pain and other ailments. |
---
Kinko-wan bay

The natural sand steam hot spring while looking at the 

beautiful scene of the Kinko-wan bay is the highest 

experience.
---
Kaimondake Mountain

Situated in the Ibusuki volcanic region of southern near Ibusuki. It rises 924 meters above sea level. Also known as 'Fuji of Satsuma'.

The last eruption occurred in the year 885.
---
                 Location of Ibusuki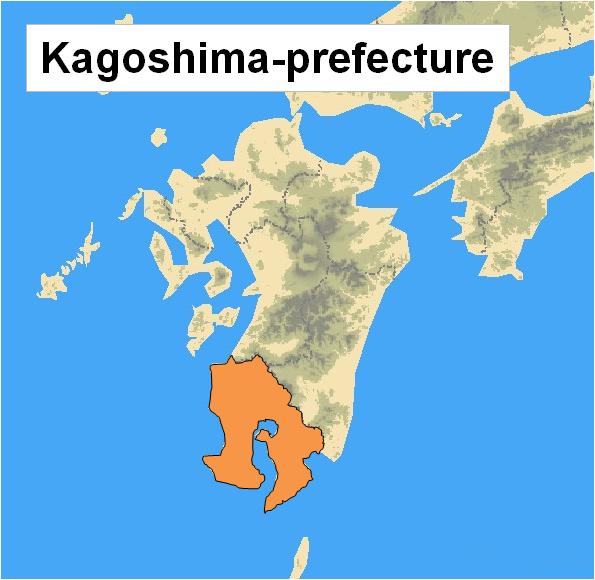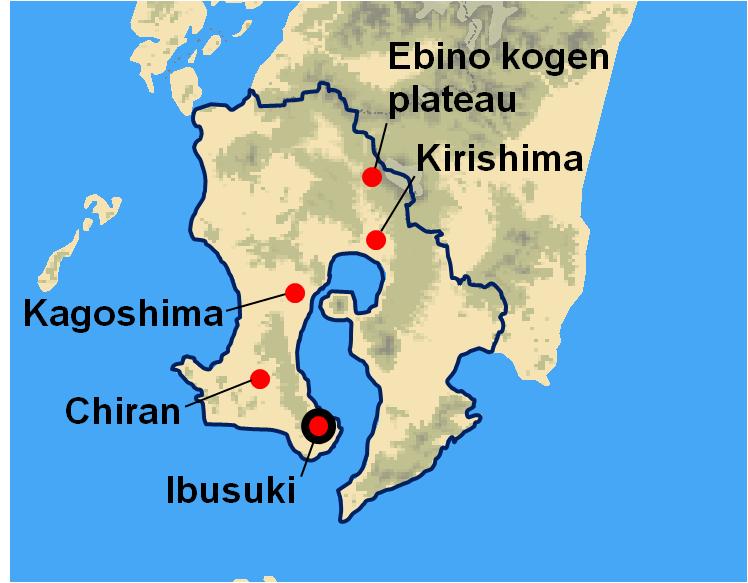 ---
About us Tailor-made tour Self-guided tour Golf tour Study tour Contact us 
Kyushu Travel Guide Suggested itinerary Blog & local News About Japan 日本語


---