Nagasaki / UNESCO Industrial modernization one-day tour
The origin of Japan's modernization is here
Under the growing sense of crisis over a foreign menace, Nagasaki supported the
introduction of Western countries technology, which started during the last years of
Japan's National isolation period. With " Dejima " as the only window to West during
the period of National isolation.Nagasaki has contributed to Japan's modernization
by serving as a place to acquire knowledge from oversea.
Nagasaki contributed for Shipbuilding and Coal Mining and 7 sites have been
registered on the UNESCO World Heritage, Sites of Japan's Meiji Industrial Revolution.
This tour introduces how Nagasaki contributed to industrial development and japan a
chieved industrial modernization with unprecedented speed in the world, while visiting
the World heritage sites.
---
 Location of Nagasaki-city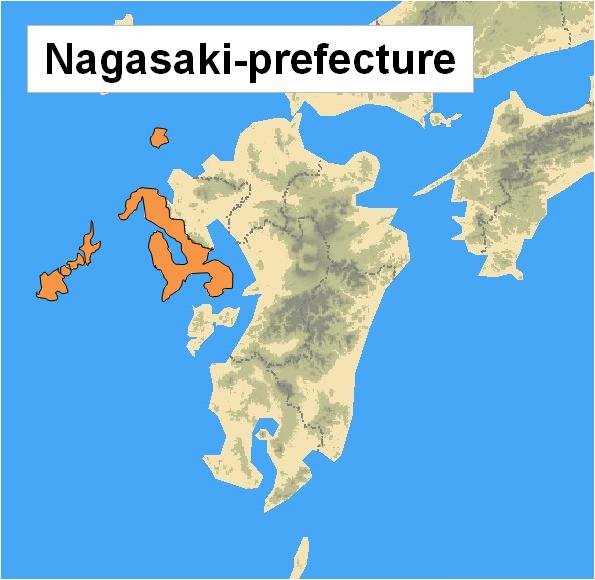 ---
Tour conditions
The tour is the private tour exclusively for your group.
・Minimum number : 2 person
・Maxum number : 30 person
・Start and end of the tour is 

Fukuoka-city

,please specify the place where you want
・Tour date : please specify the date
・Chartered vehicle is utilized as per number of person.
   (1) less than 8 person
     a chartered taxi is used with English speaking driver
     English speaking driver assist the tour as tour guide and tour attendant
   (2) more than 9 person
  a chartered bus is used with Japanese speaking driver
  English speaking guide who also works as a tour attendant is accompanied
    for assist the tour in the case of using a chartered bus
---
Itinerary
8:00 Depart Fukuoka-city
Transfer to Nagasaki-city using Kyushu Expressway and Nagasaki highway, 2hours 
Exlore Unesco World Heritage sites in Nagasaki-city 
  Visit Former Pattern Shop / Shipyard History Museum
  See the Giant Cantilever Crane from a bus window
  Lunch at Nagaaski Wharf
  Visit Dejima
  Visit Glover Garden  
Transfer to Fukuoka-cuty using Nagasaki Expressway and Kyushu Expressway, 2hours 
18:00 Arrive at Fukuoka-city
---
Where to Explore
Former Pattern Shop  /  Shipyard History Museum / UNESCO World Heritage
The Former Pattern Shop was built in 1898 to produce wooden patterns for castings and is the
oldest factory building in the shipyard. It is a two-storied brick building with a timber roof truss.
There is a U-shaped rail on the ceiling to transport materials.
The building was refurbished to the Shipyard History Museum in 1985 and is open to the public.
---
Giant Cantilever Crane / UNESCO World Heritage
The Giant Cantilever Crane is the first electric-powered crane of its type in Japan, imported from
Scotland in 1909, which is the oldest surviving one in operation in the world. It can still lift a load
of 150 tons and is used to ship heavy goods.
---
Nagaaski Wharf  / lunch
Elegant international & domestic tourist harbour
Made up of around 20 unique shops and restaurants lined up at the water front, offering
various choices such Japanese, Western, and Italian cuisine, to beauty salons, outdoor
shops and more. It is quite the popular spot for people who want to relax while viewing the
sea beyond as they dine outdoors.
---
Only the trading port in Japan during Natinal isolation.
The fan-shaped artificial island in the bay of Nagasaki that was a Dutch trading port
as Japan's only open gateway to Europe during Japan's self-imposed isolation of Edo period
from 1641 until 1853. The Dutch East India Company's trading post at Dejima was closed in
1857. Since then, the island has been surrounded by reclaimed land and merged into Nagasaki: 
its original location is marked by rivets.
---
Glover Garden   / UNESCO World Heritage
Located on Minami-Yamate hill in Nagasaki-city, Glover Garden has nine
Western style buildings including the Glover's Residence built in 1863 by Japanese carpenter
Koyama Hidenoshin.  The Glover Residence is Japan's oldest wooden Western-style building
and is the UNESCO World Heritage
---
Should you need further information please feel free to contact us.
Your equiry can be sent by selecting the Enquiry Form link below.
You can also contact us by e-mail at info@japan-kyushu-tourist.com
Tel :  +81-93-521-8897, Fax :  +81-93-521-8898
Address :  AIM buiding 6th floor, 3-8-1 Asano, Kokura-kitaku, Kitakyushu-city, Fukuoka-prefecture 
---
Tour results
We are offering various types of tours, and the tour results up to now are shown links below. 
Tailor-made tour      Study tour       Golf tour 
---