Fukuoka-prefecture travel guide
Fukuoka-prefecture only in Japan is selected by CNN Travel as one of the top
19 places to visit in 2019 Fascinating history. Incredible eats. Natural beauty.
If the Japanese seaside city of Fukuoka isn't already on your radar, its time to
recalibrate your Japan travel plans.
Fukuoka-prefecture is a prefecture of Japan on Kyushu Island. The capital is Fukuoka-city.
It is the ninth most populated prefecture ( 5,111 thousand population) in Japan.
Fukuoka is the gateway to the island of Kyushu. It's the perfect destination for those looking
to go beyond the well-trodden destinations like Osaka, Tokyo and Kyoto and see a new
corner of Japan.
---
Fukuoka-prefecture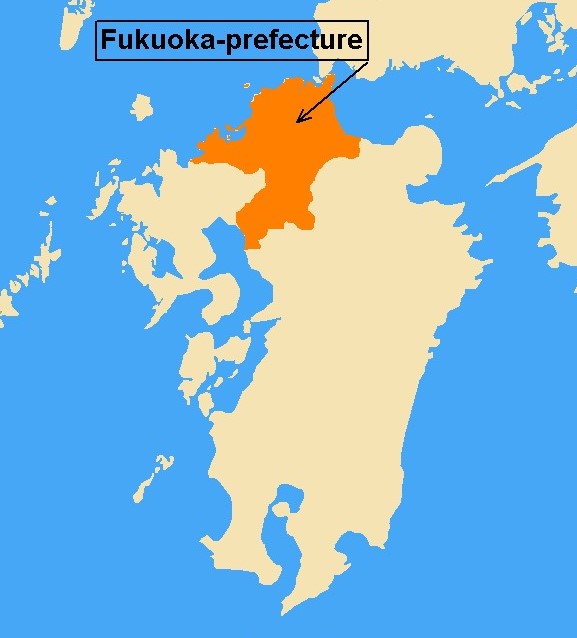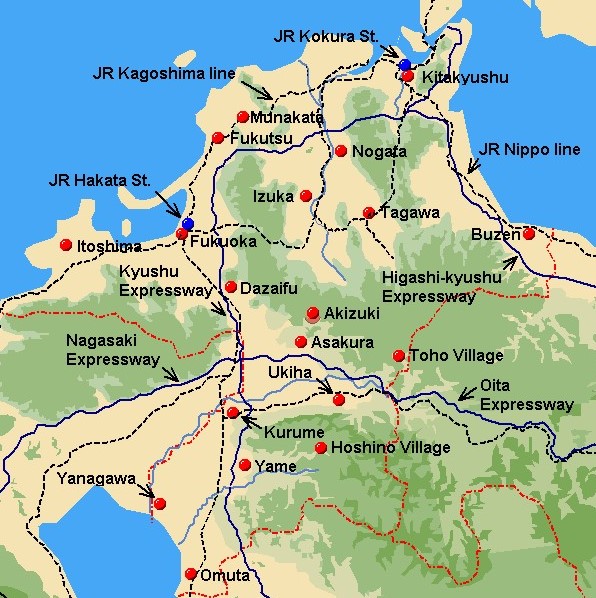 ---
Featured destinations
The gate way to Kyushu and is the biggest cosmopolitan city in Kyushu. Due to its location
Fukuoka-city is the great starting point for exploring Kyushu. Fukuoka-city has a long history as
commercial town and castle town, and prospered as important district to Asian Continent for
many years.  Now, Fukuoka-city is the International bub of Kyushu, the nation's fourth largest
economic zone. 
---
Kitakyushu-city is blessed with spectacular & stunning natural feature and have
one Natioanl
Park,
and two Quasi-National Parks.  And the city is the Industrial
Innovation city with many 
fascinating
features.  
The combination of industrial zones and rich nature areas are creating 
the most
dynamic
Night
view in the World.
---
Historical place Dazaifu About 1300 years ago, in Dazaifu, there was a government office to
manage the entire Kyushu  for a long period of 500 years at the present Dazaifu. There are
numbers of historical sites which reflect to the ancient history of Dazaifu Tenmangu shrines
in Japan. 
---
A beautiful canal town Yanagawa, Canal boat cruise can be enjoyed while experience the
atmospheres of Japanese castle town and rural Japanese  life style. The estuary town facing
the Ariake Sea through the Chikugo River and Yabe River. People started to live here since
ancient times and the agriculture and fishery have been engaged in by making Horiwari literary
means the artificial canal.
| | | |
| --- | --- | --- |
| | | |
---
A Resort town belonging to Genkai Quasi-National Park located next to Fukuoka-city.
Itoshima is facing Genkai Sea that the dynamic wave makes beautiful coast line scenery, and
on the other side is surrounded majestic Seburi mountain range makes beautiful country side
landscape.
---
The Sacred Island Okinoshiam and Associated site in the Munakata Region
has been registered on the UNESCO Wlorld Heritage in 2016.
Munakata Region is located in the west part of Fukuoka-prefecture and facing to Genkai Sea.
The area are consist of Munakata, Fukutsu, Akama and Oshima Island.
---
Agricultural industries spreading in the Kyushu's largest Chikugo plain.
Chikugo region consists of Toho Village, Asakura, Akizuki, Ukiha, Kurume, Yame and Hoshono
Village. The Kyuhsu's largest Chikugo River which flows from Mount Aso through the Chikugo
region to Ariake Sea. The Kyushu's largest Chikugo plain spreading in the Chikugo River basin,
where people live from ancient time and the various cultures have been created.
---
Home  Tailor-made tours Study tours Christian Pilgrimage tours Golf tour   Kyushu tour packages 
---