Fukuoka-city
Fukuoka-city is the gate way to Kyushu and is the biggest cosmopolitan city in Kyushu. 
Due to its location Fukuoka-city is the great starting point for exploring Kyushu
as well as Hiroshima.
Fukuoka-city has a long history as commercial town and castle town, and prospered as important
district to Asian Continent for many years.   Now, Fukuoka-city is the International bub of Kyushu,
the nation's fourth largest economic zone. 
In other words, Fukuoka-city is the heart of Kyushu against various things,
such as food culture, shopping, entertainment, economy and international business.
---
​ Welcome to Fukuoka
​
---
| | | |
| --- | --- | --- |
| Nokonoshima Island | Nakasu | Hakata Ramen at Yatai |
| | | |
---
 Historical place and Cultute of Japan
---
| | | |
| --- | --- | --- |
| Fukuoka Castle Ruins | Hakozaki Shrine |  Ohori-koen Oark |
| | | |
---
| | | |
| --- | --- | --- |
| Yusentei Garden |   |   |
| | | |
---
Shopping
---
Kawabata-dori Shopping Street
---
Where to explore 
Fukuoka Chuo Wholesale

fish Market
---
---
Location of Fukuoka-city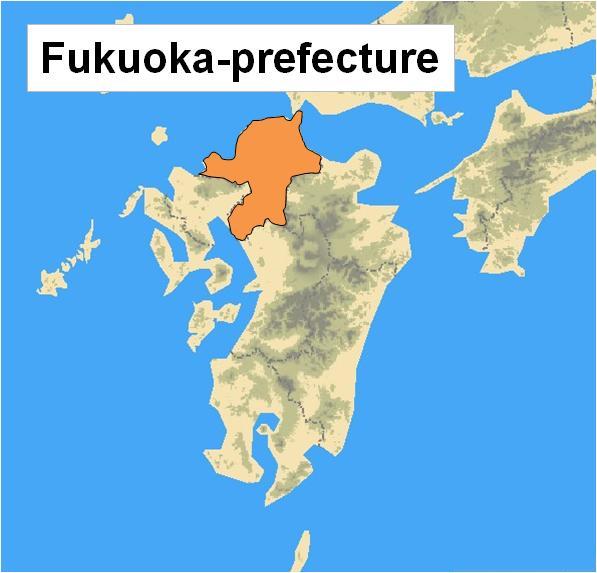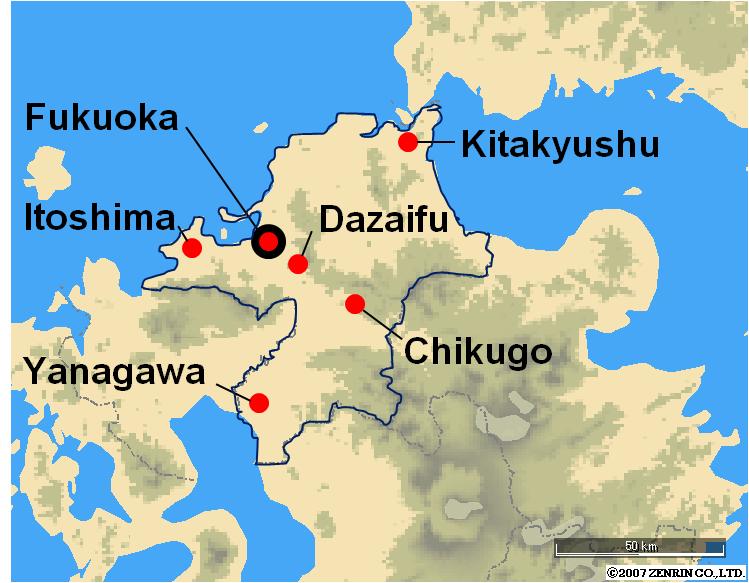 ---
Featured Fukuoka tour
One-day tours from Fukuoka-city
・Yanagawa & Dazaifu one-day tour
・Sasebo & Huis Ten Bosch one-day tour
・Usa & Kunisaki peninsula one-day tour
Exploring Kyushu and Hiroshima tours from Fukuoka-city
・6 days North-West Kyushu tour
・6 days North-East Kyushu tour
・2 days Hiroshima & Miyajima tour
---